Developer of the Circle Propeller System
Rambo K. K. Kong is his name, and although his name might not be immediately known, if you've seen a lot of classic Kung Fu movies, especially Rob Cohen's Dragon: The Bruce Lee Story, you'll probably recognize his face and his fighting style!


Kong,
the
father
of
renowned
fight
choreographer
Yuen
Woo-ping
and
a
former
pupil
of
the
famed
"Sam
Seed,"
also
known
as
Simon
Yuen,
has
spent
the
majority
of
his
life
working
in
the
martial
arts
and
film
industry
in
various
capacities.
Although
he
may
not
have
as
many
film
credits
as
some
martial
arts
actors,
they
do
include
a
number
of
Kung
Fu
classics
and
a
significant
global
smash.
Various
action
actors,
such
as
Japanese
action
actress
Michiko
Nichiwaki,
Taiwanese
action
actress
Cynthia
Khan,
Wushu
master
Jeff
Falcon,
and
a
certain
Jean-Claude
Van
Damme—with
whom
he
collaborated
on
the
films
Bloodsport
and
Kickboxer—have
all
used
him
as
a
personal
trainer
and
sports
therapist.
Kong, who had Chinese parents, was born in Vietnam but moved back to China with his mother and brothers before turning one.
The fact that Kong's father was still a resident of Vietnam may have contributed to his early decision to learn Chinese martial arts in order to defend his family and himself.
"No, I wanted to fight people! That's why I started learning martial arts," he laughs.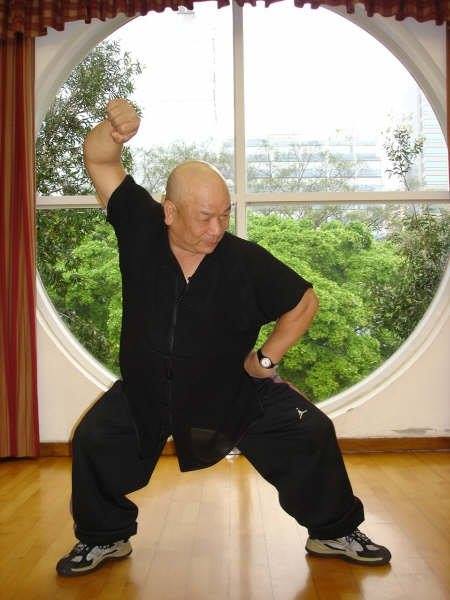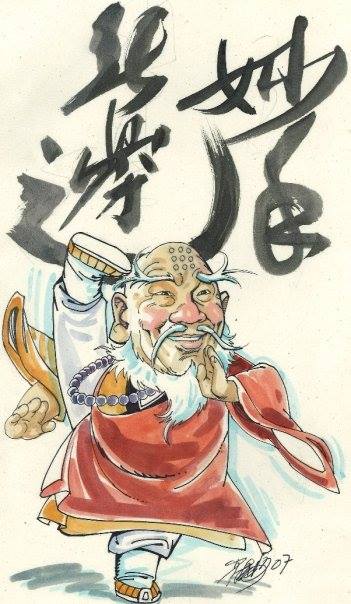 His early training was in Choy Li Fut and Hung Gar, which explains his impressive conditioning and foundation skills, and began dabbling with gymnastics and working on kicking just because he liked to.
Shortly after his tenth birthday when the political situation in China wasn't at its most stable, Kong like many others made the dangerous journey to Hong Kong as a refugee. "I swam to Hong Kong, with a group of other people. It took about ten hours but we were very lucky, as we arrived just before a typhoon came, some of the other people who were following us weren't so lucky."  Kong started working shortly after arrival, child labour laws not being enforced but continued to train in martial arts and gymnastics, and attended evening classes to give himself an education.
While his introduction to movies came with roles as a background player and stuntman in the old black and white Wong Fei-hung movies starring Kwan Tak-hing and Shek Kin.
Kong recalled, "A friend of mine was working in movies as a stuntman, and asked me if I wanted to work on some films. I was very foolish then, I didn't really understand the difference between real martial arts and movie martial arts back then. I just thought fighting was fighting, so on my first films I wouldn't hold back if I was blocking a kick or a punch, or when I was throwing one. I was very bad for the actors and directors doing this, so they would tell me off."
Since moving to Hong Kong, he has continued to study a range of martial arts techniques as well as gymnastics. In order to increase his flexibility and control, he has also immersed himself in the study of dance, graduating with honors from the London Academy of Dance.
The elder man with a mercurial gleam in his eyes, who was working as an actor and choreographer in the movies and using many of his family members as part of his stunt squad, was arguably his most famous teacher. He and he met through the movies.
The illustrious Simon Yuen (Yuen Siu-tien), father of Yuen Woo-ping, served as that student's instructor. He is most remembered for his notable performances as Jackie Chan's instructor in the classic films Snake in the Eagle's Shadow and Drunken Master.
Although he was eager to learn from Master Yuen from the moment they first met, he had to first establish his worth.
"I wanted to be Yuen Siu-student, tien's but at first he refused to accept me as one!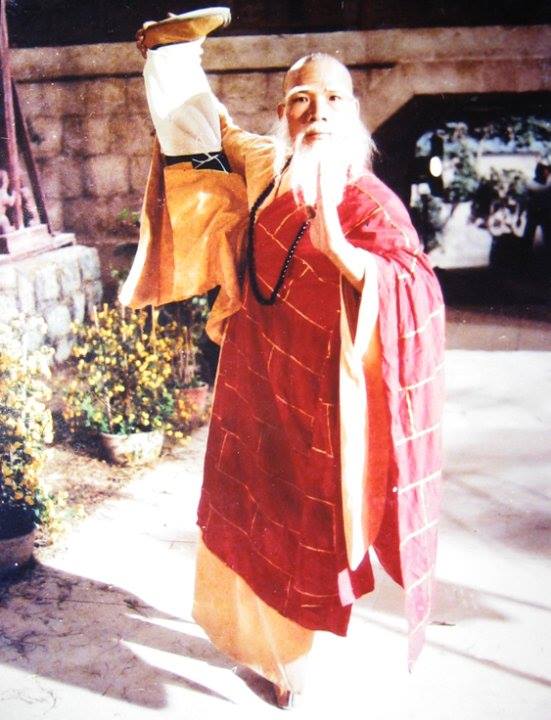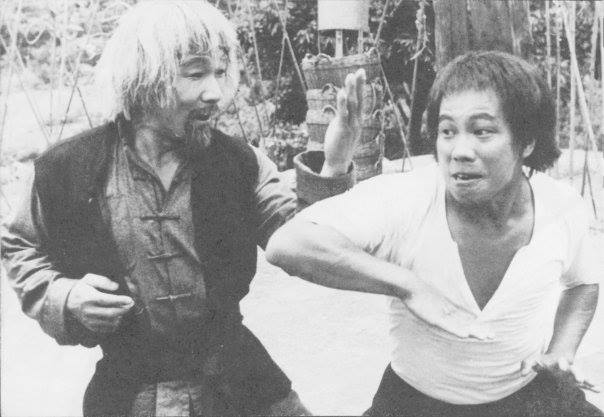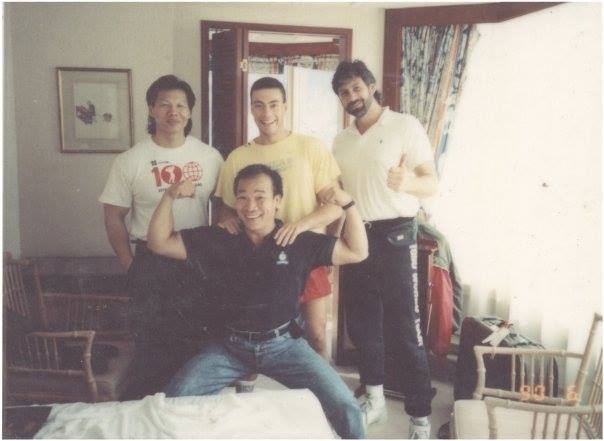 Kong would work with another legend of martial arts cinema, the great Bolo Yeung from Enter the Dragon and Bloodsport, on two lesser known projects, Writing Kung Fu (which was directed by Bolo himself, shot in Thailand and starring Snake in the Monkey's Shadow star John Cheung) and Kong as one of two blind brothers who are seeking revenge on Bolo for his past misdeeds.
The second film was the great The Fists, The Kicks and The Evils, starring Bruce Leung from Kung Fu Hustle, Bolo as his nemesis and Kong playing the mischievous master who helps Bruce bring his skills up to scratch.
"It's funny, I had actually worked with Bruce Leung before, and I used to double for him for gymnastics and some scenes where he had to stretch. He's always been an incredible kicker, but he wasn't very good at gymnastics or stretching, so I doubled him a few times for action beats when he had to do that. On Fists, I play the old Master. I often played the older characters, (laughing) I never played the young hero!"
Now while Bolo Yeung is very much known for his menacing presence and physique, how would Kong rate the "Beast from the East" and his martial arts skills?
"No, I tell you this! Bolo is a very good martial artist. Lots of people think he's just a bodybuilder, and learnt a bit of action for the movies, they don't realise he has always been a very serious Tai Chi student and his skill level is very good. He used to be high demand as a bodyguard for a lot of people back then, because of his skill level."
As one of the 10 Magnificent Killers, Kong has a small but fun role as a seemingly deranged drunk monk who turns up to challenge the films heroes. It's a small scene but gives Kong a chance to show off his ever impressive flexibility and gymnastics. Kong would also go on to work on Chen Chi-hwa's 36 Crazy Fists, starring Tony Leung Siu-hung & Lau Chia-yung.
The film has always been heavily promoted as being action choreographed by Chen's long-time friend Jackie Chan, and there is footage of Chan choreographing the film's opening sequence against the red backdrop.
Behind the scenes with Kong making a brief appearance:
"On 36 Crazy Fists, Jackie didn't really choreograph the whole movie," setting the myth straight.
Rambo K. K. Kong
"He was very close friends with the film's director Chen Chi-hwa and he came in for one day to help choreograph the film's opening sequence with the red background. If Jackie's name was attached to the project, even if his involvement wasn't very big it helped with the box office. I play a monk in the film, and he choreographed some action for the opening sequence with me but they didn't end up using it. I hadn't seen that footage of Jackie choreographing the credit sequence until you showed me the other day."
Kong had previously been asked to double Jackie Chan for a sequence cut from Drunken Master, "I only doubled him for a scene where they wanted to show his character doing a lot of very extreme stretching, it wasn't something dangerous. It's just I had the flexibility they wanted. And the scene ended up being cut from the film in the end anyway. A lot of people don't like to be doubled, but sometimes it's just easier or more practical. There are so many things Jackie Chan can do that I can't, he can be a director, a leading man, a producer, me doubling for him doesn't detract from that does it?"
Kong would also work at Shaw Brothers on various projects most notably, Boxer From The Temple, and Monkey Kung Fu.
"On Boxer From the Temple, I got to play the hero's master again! I was a Head Monk, and I take the hero into the temple at the beginning of the film and he learns Kung Fu but he's very mischievous. The main actor was a guy named Wu Yuan-chun. The other movie I did for Shaw Brothers was Monkey Kung Fu that was starring and choreographed by Ching Siu-tong. (Laughing) In this movie I think I was doing the stunts for everyone, and I played a couple of roles including the Master and one of the bad guys. It was a very low budget Shaw Brothers production."
While Kong performed as both an actor and a stuntman, he admits to not having any interest in being a choreographer himself. "I like movie martial arts, and I like real Kung Fu! If you ask me to perform real martial arts or movie martial arts, I can do it. But I can't make up martial arts action, I don't know why, but it feels strange to me to be trying to use techniques that wouldn't really work, so I can never really choreograph action, I just can perform it."
In the mid 1980's, Kong would become closely associated with a young martial arts actor from the West.
"I had pretty much stepped back from the film industry as a performer for a few reasons. I felt I had more to offer as a teacher and sports therapist, I did a lot of sports massage and therapy. There was an American film in Hong Kong, and they called me to come in and massage and offer therapy for the leading actor, who was really working hard on the film, he s not only the leading actor but also working on the choreography and training a lot of the actors. He had some muscle pain and sore ligaments, so they asked me to come in and treat him. The movie was Bloodsport and he was a very nice guy called Jean-Claude Van Damme. He was very friendly and we seemed to hit it off, and we became quite close on the film. I ended up as his personal masseuse and therapist for the movie. And we kept in touch after the film was finished."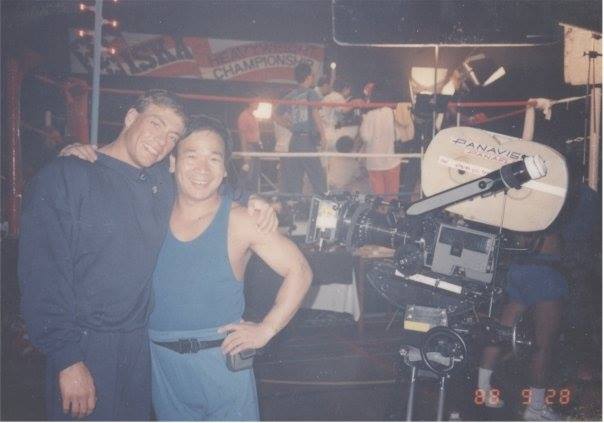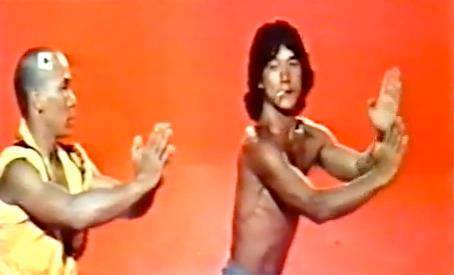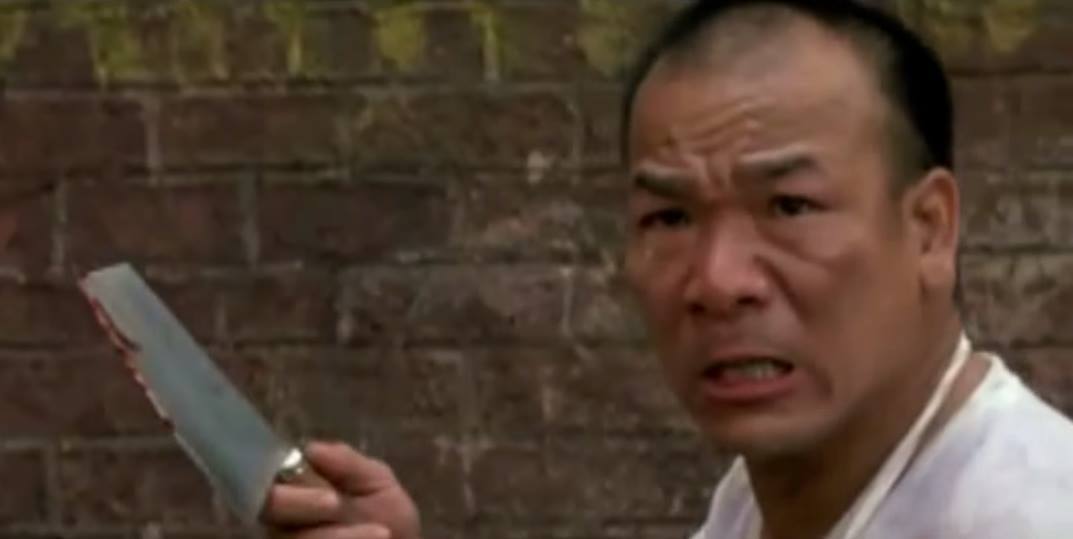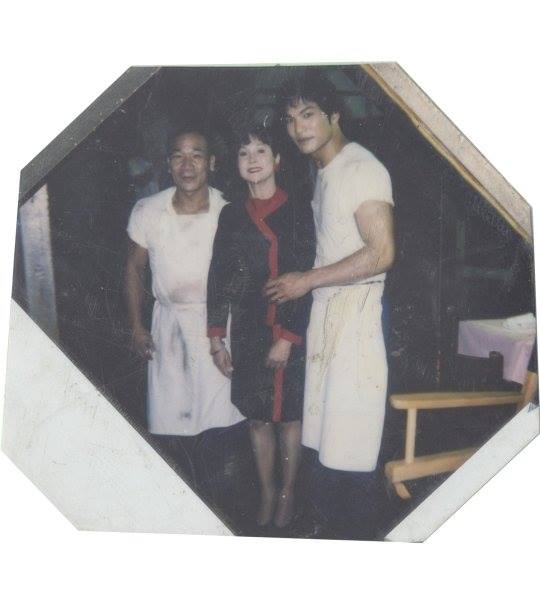 Kong then revealed that there was very nearly a different actor playing the role of Master Xian in Kickboxer, a few years later. "Yes, Jean-Claude had told me he wanted me to play that role, and he kept telling to get into shape for it. So I lost some weight for the project and was quite excited about the thought of playing that role. In the end the producers decided that Dennis Chan would make a better choice for that role, and I agree with them. He played that character much better than I could have done, his acting and the personality he gave Xian was excellent."
Kong would still work behind the scenes on the movie, as a massage therapist for Jean-Claude, Dennis Alexio and some of the other key cast members. And while we're great fans of Dennis Chan and he certainly made the role of Xian his own, it does offer some interesting possibilities of what Kong could have brought to the role, probably a lot more mischief.
"I have a lot of respect for Jean-Claude, we lost contact in the last few years but he was like a brother to me back then, he helped me in many ways and I wish him my very best regards. If he's reading this, Jean-Claude I miss you my friend. Hope we have a chance to meet again soon."
In 1992, Kong was called upon by fight choreographer John Cheung to join his action team for Rob Cohen's Dragon: The Bruce Lee Story.
Kong gives a memorable acting and action performance as "Ah Ho,", a crazy kung Fu Chef who makes the mistake of challenging Bruce Lee (Jason Scott Lee) over their mutual interest for a pretty girl. The sequence was set in the States, while the interior kitchen scene was shot in Los Angeles; the exteriors were shot in Hong Kong as Kong along with long-time Jackie Chan stunt-teamers Anthony Carpio, Chan Tat-kwong and Johnny Cheung do battle with Lee in and above an alleyway. While Lee of course wins, Kong does get to show some very slick moves including a very nice jumping scissor kick take down.
"Dragon was very enjoyable, I still get residuals from this film even now, I wish Hong Kong movies paid them! It was good to work with John and his team again on the film, Jason Scott Lee tried very hard with his acting and action, he wasn't really a martial artist but he tried his best. (Laughing) There is one sequence when he is meant to kick me in the shoulder and BANG he smacked me straight in the nose, it hurt and was bleeding and everybody on the crew wanted me to go to the hospital and see if it was broken, but I knew it was ok. Jason was very apologetic, but it was just an accident. "
Kong's character even made it into the video game of Dragon, although perhaps to get around likeness rights he acquired a Mohawk and a goatee!
Despite strong positive response to his appearance in Dragon, Kong felt he had more to offer off camera. "I like making movies, but I also like to be a trainer, and a sports therapist. I got to work with a lot of people in the industry off screen, working with them on their skill sets, treating their injuries and much more."
Kong has continued to provide sports massage and therapy, as well as training while developing his own blended martial arts style which he calls the "Circle Propeller" style, which draws from his lifetime's involvement with various martial arts styles. (To describe the style properly would require an article in its own right, and the style is featured in an upcoming documentary on Kong and his life in martial arts and the movies, directed by Australian actor and film maker Daniel Whyte)
But the summer of 2008 saw Kong making a welcome return in front of the camera, when the infamous Digger T. Mesch of Art Asylum fame, (who can be seen onscreen in Twins Effect and a brief, but memorable role in Kurt Wimmer's Ultraviolet) asked him to appear in the music video, Blind Generation.
Kong turns up in the video clip playing an Asian gang boss facing off against a certain FOG! writer and Colonel Kurtz wanna-be at a high stakes poker game in this music video for the song "Blind Generation" by Gregory Moore.
Kong would also appear in a second music video directed by Digger T Mesch, "Lut-A-Lov? for New Zealand rapper Matrieya. Mesch is the man behind the upcoming Agent 88 project which gathered a lot of attention with its Kickstarter campaign last year.
Warning this video contains scantily clad women, Rambo Kong & M'elvis!
Kong's appearance in both videos has garnered some very good response and who knows perhaps he'll now have the career resurgence he deserves.
According to Kong himself, if it happens it happens, and for now he's more than happy to be able to continue with his training and exchange of knowledge and skills with those he encounters. Kong also makes an appearance in The Blood Bond, the directorial debut of The Terminator actor Michael Biehn, which shot in China in 2009. The movie is an action thriller which pays homage to the plot and set up of Wong Jing's The Last Blood, features Kong playing a small but memorable role as a gunrunner who helps Michael Biehn and the film's female lead Phoenix Chou battle the bad guys.
Kong's latest role was for director Antony Szeto in the Roger Corman produced Fist of the Dragon, which recently completed shooting in Southern China, starring MMA champion Josh Thompson and actress JuJu Chan. Kong plays a kitchen based assassin, possibly related to his Dragon character who along with his real life student Daniel Whyte tries to introduce the Circle Propellor style to the films hero.
Rambo K.K. Kong selected filmography:
10 Magnificent Killers. 36 Crazy Fist. The Fists, The Kicks & The Evils. Writing Kung Fu. Monkey Kung Fu. The Boxer from the Temple. Dragon The Bruce Lee Story. Blind Generation. The Blood Bond. Fists of the Dragon.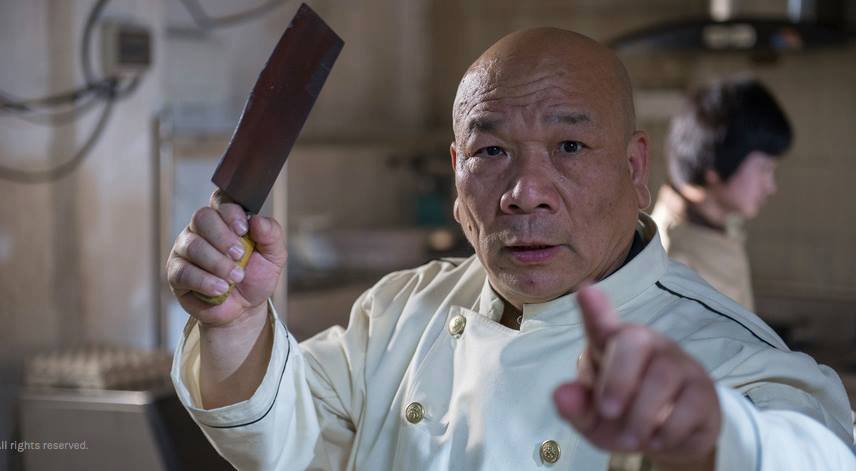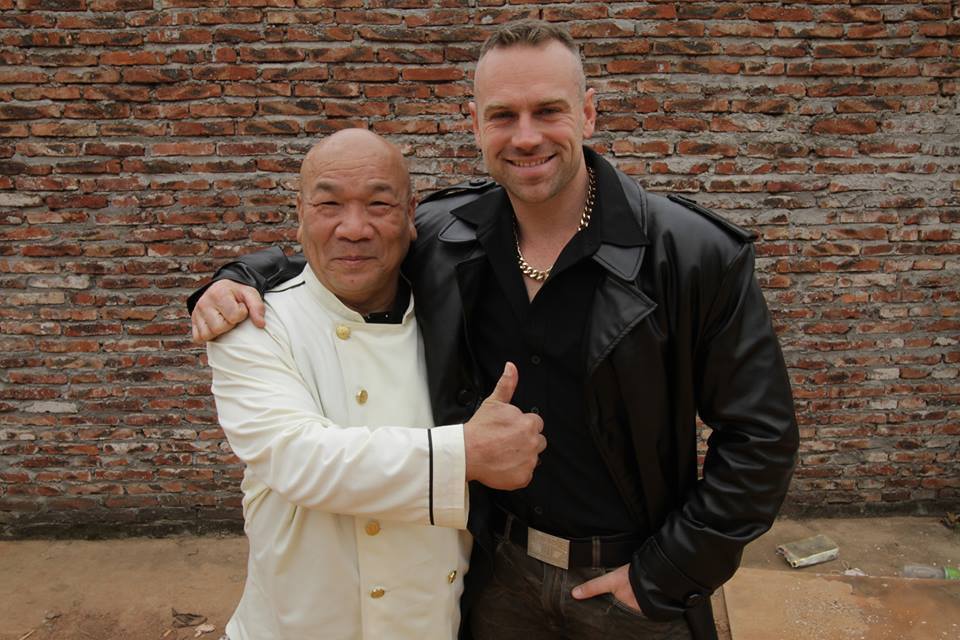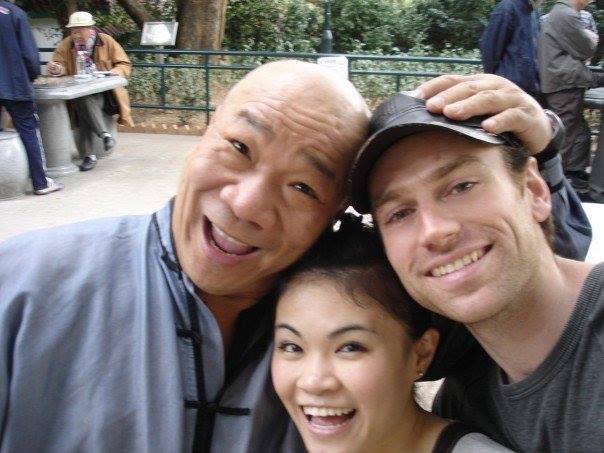 Sifu Kongs students from outside China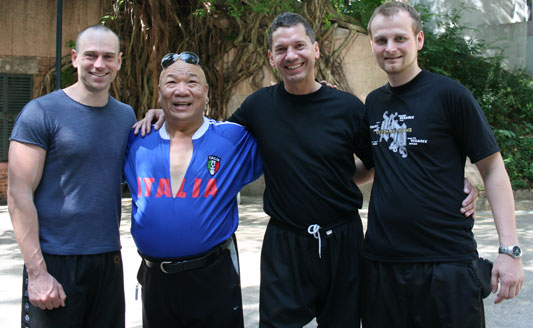 Cycling is a perfect activity to train your heart and muscles simultaneously and effectively.
CrossFit workouts are comprised of constantly varied functional movements at high intensity.
Provides participants with an all-over muscular endurance workout that is set to music.
Сompetitors attempt to lift as much weight as possible for one repetition in Squat, Bench.

Kayleigh is an award-winning fitness coachMiss
12-Week Bulking Trainer Expert Brandon Poe